Why should you buy a dog bed you can wash?
There are numerous reasons why you should get a dog bed you can wash. First, if your dog has allergies to certain types of fabrics or even certain kinds of threads, it is always best that you have a bed that you can wash and clean if need be. It may seem easier to just buy a new dog bed, but if you take into consideration how often your dog will be sleeping in that bed during the day, and even at night, this is an investment that will pay off in the long run.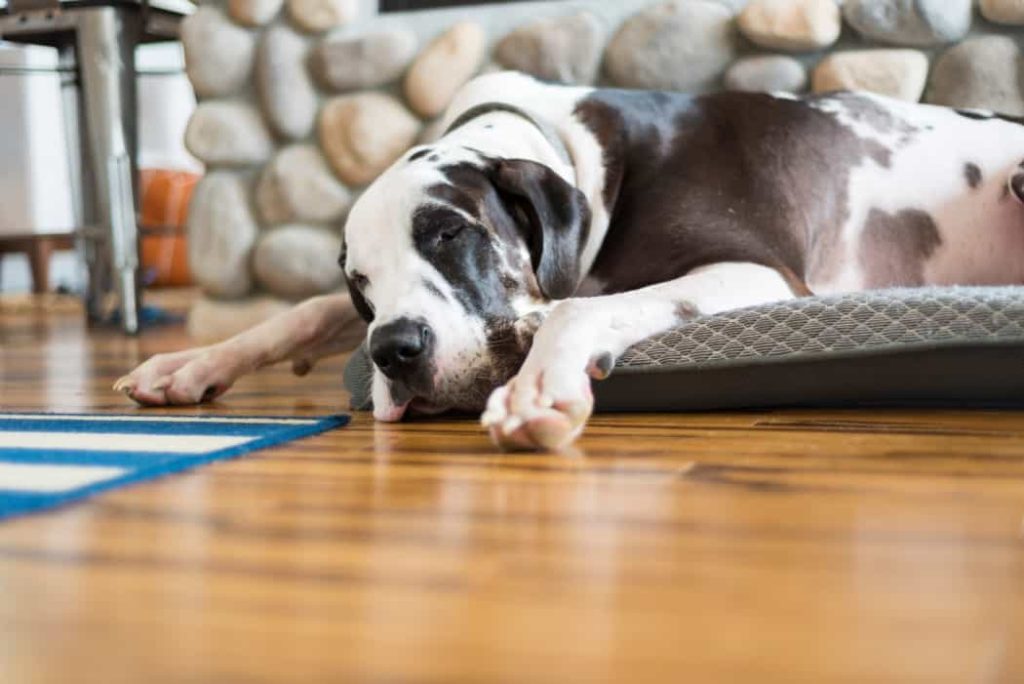 Another reason why you should choose a dog bed that is washable is if your pet has an accident. This is especially true for young puppies who may not have full control over their bladder or bowels yet.
As dog owners, we all know that our pets can be pretty messy sometimes. So, it's important to have a dog bed you can wash. I mean, let's face it. Dogs can get into some pretty crazy stuff and when they do, we want to be able to clean their dog bed.
Washable dog bed – cleaning options
How to wash dog bed, you might ask?
Wash your dog bed by hand;
Use a washing machine;
Get a professional cleaner to deal with the stains and odors;
Vacuum – you can use your household vacuum to suck off the dirt and fluff. All you need to do is turn on the machine and go over the cover. There's no water involved, so this method doesn't add any odor or any spills either;
Wipe – instead of vacuuming, you can also opt to wipe your dog bed with a damp towel. You can use hot water or cold water for this.
Machine washable dog bed
Trying to find a washing machine that will fit your dog's bed may seem easy enough, but it can be quite difficult. If you do find a machine that can fit your dog's bed you also have to find a way to make sure it doesn't get destroyed while it is being washed. A lot of times people don't realize how rough their washer and dryer really are, so they accidentally ruin their pet's beds because they aren't taking precautions such as using blankets in between the washer and the bed.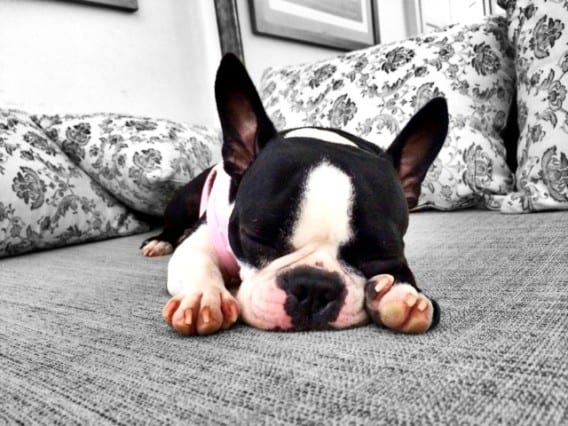 Putting a dog bed cover through the wash is easy, but it does require that you take some extra steps to protect your washing machine and another laundry from pet hair. Make sure to run an empty load first and check the pockets of the dog bed cover for any items (toys, treats, etc.) that can damage your other laundry items. After that, follow these steps:
Fill up the washer with cool water and add 1/2 cup of mild detergent.
Add the dog bed cover and set it to gentle cycle with cold water to prevent shrinking or color bleeding.
Once finished, remove the bed cover from the washer and place it in the dryer after setting it to "air dry."
If needed, remove excess fur with a brush.
What to do with a wet dog bed
No matter how your dog got her bed wet, a gentle cycle in the washer should get rid of any lingering stains or smells. The only thing you should be careful of is stuffing that could come loose.
If you're concerned about the washing machine getting too hot, always remove covers and wash them separately to avoid ruining them. And remember to use cold water!
You are going to want to make sure that you follow all of the washing instructions that are on the tag. But as long as you do, your bed will be as good as new very shortly.
Removing stains and smells
TIP:
If you want to remove stains from your dog bed cover you should use warm water and a mild detergent. Be sure to check the care label first to make sure it can be washed in water and dried in the dryer. Some covers are machine washable while others should only be spot cleaned.
You can clean a dog bed in the same way you would any other fabric. Use the right cleaning products and techniques to remove stains and smells. It is important to use products that are mild, specially formulated for dog beds, and contain no harsh chemicals or perfumes that could be harmful to your pet.
Learning how to wash a dog bed is an important skill to have. It's also something that needs to be done often. Dogs are messy creatures, particularly when they eat and drink. They also shed hair, which floats around the house until it eventually finds its way into the dog bed.
Some dog beds are made from a material that is easily washable. This can be especially helpful if your dog has an accident on their bed, or if your dog likes to go to the bathroom outside then jump back in their bed.
Dog beds with removable covers are more hygienic
Removable covers allow you to wash the cover separately from the actual bed. Also, they can be removed and turned over in the event that your dog has an accident in his or her bed. However, there are other types of dog beds with permanent covers that can also be washed. The best way to clean a permanent cover is by machine washing on cold and tumble drying on low heat. This helps to keep the bed fresh and clean for your dog.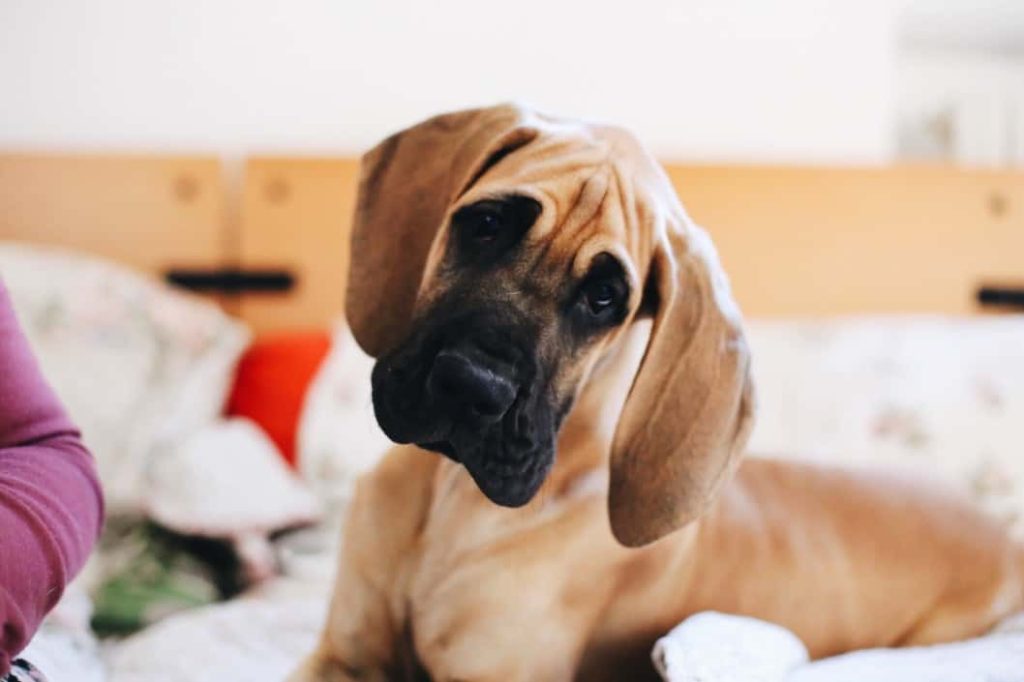 Tossing a cover over the dog bed is an easy way to protect it from dirt, hair, and dander as well as keep it clean when your pup has an accident. Dog beds should be washed once a week using a mild detergent, softener, and bleach if necessary. Dog beds with removable covers should be washed by hand in cold water with a mild detergent and then air-dried outside.
Always read the tag on your dog's bed before washing to make sure that it is not treated or damaged in any way before washing it.
Machine washable pet beds can be purchased in different colors, sizes, and shapes
Machine washable dog beds can come in a variety of shapes and sizes, but the most common ones are round, square, rectangular, and oval.
Dog bed types include orthopedic dog beds, memory foam dog beds, and pet pillows. Some pet beds are designed for outdoor use while others are suitable for indoor use only. The best dog beds for outdoor use are made from waterproof materials. These waterproof dog beds can be used both inside and outside your home, depending on your preferences.
Using a machine washable pet bed is a great way to save money by extending the life of your pets' bedding. It is also a more environmentally friendly option than purchasing new dog beds every time one gets dirty or needs to be replaced.
The most important reason to buy a machine washable pet bed is that it will save you time and money. First of all, instead of having to buy multiple beds for your dogs over time, you only have to buy one machine washable bed. These beThe most important reason to buy a machine washable pet bed is because it will save you time and money. First of all, instead of having to buy multiple beds for your dogs over time, you only have to buy one machine washable bed. These beds tend to be more expensive when you buy them but will save you so much more money in the long run by not having to buy new ones every few months.